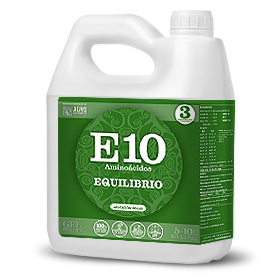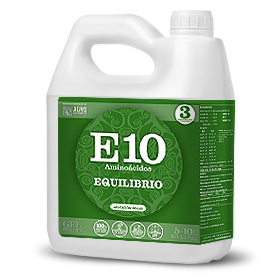 Balances the olive tree development
100% olive tree improvement
Balances pH
Field-tested
Zero waste
Suitable for organic farming
E10 'BALANCE' is a powerful biostimulant made from plant extracts that maintains and balances the vegetative development of the olive tree.
Benefits:
It contains quickly assimilable functional bioactive ingredients that provide energy to olive trees.
It improves the olive tree resistance to environmental stress factors, such as biotics, abiotics, edaphic and weather factors.
E10 'Balance' fosters potassium penetration via foliar.
Product suitable for organic farming according with the European regulation (EC) nº 834/2007 of June 26th, 2007.
Increases the effectiveness of related treatments.
Cost-effectiveness when carrying out low-dose treatments.
Easy handling and dosage due to its gel form.
Presentation: fluid gel
Product quantity available: 5 y 10L
Application Timetable: j–f–m–a–m–j–j–a–s–o–n–d